Consider a featured online public administration program currently taking applications.
Click to view more online public administration degrees that are taking applications for 2023.
There are over 500 different public administration degrees available in the United States. The degree levels vary, but the most popular degree is the Master of Public Administration, which is widely available online. Although there are many different program areas, the top programs within public administration are: Public Administration, Public Affairs, and Public Policy. Here are the degrees within those top public administration program areas:
Public Administration Degrees
Public Affairs Degrees
Public Policy Degrees
What is a Public Administration Degree?
A public administration program provides students with the knowledge to properly analyze, interpret, and implement various strategies for a more productive and people-centered management style. If you wish to pursue a degree in public administration, you should have the potential to solve difficult problems, work well with a large team of other professionals, and exert analytical skills that are appropriate for situations needing quick response.
Public administration is relevant to fields that are involved with policy creation - such as the government level, as well as non-profit groups and businesses that work directly in the public domain.
NASPAA Accreditation
If you are considering a public administration degree, especially at the graduate level, you should be aware of and research the Network of Schools of Public Policy, Affairs, and Administration (NASPAA). NASPAA is the premier accrediting body at the program level within public administration, and oversees curriculum for properly accredited MPA programs.
Program accreditation ensures curriculum and core principles being taught within an MPA program is the same, whether online or on-campus. Subsequent employers hiring graduates of a NASPAA accredited MPA program then know what they are getting from the graduate in terms of knowledge, principles, teachings, and skills.
What is Public Administration?
Public administration is a subject that grasps the concept of organizational application of public policies. Educational programs that teach this public service discipline include topics that are relevant to serving special groups within society.
Public speaking, communication, and policy administration are a few of the more important subjects within this program, as well as research into the different sectors of government and business. Public administration seeks to provide students with knowledge of the structure of organizations and the methods used to manage large teams within these organizations.
Depending on the concentration or field, the techniques and regulations are likely to vary. A public administration degree provides more than just general knowledge about how companies operate and the schematics of organizations at the government or local level.
Consider a featured online public administration program currently taking applications.
Click for more 100% online public administration programs.
What Can You Do with a Public Administration Degree?
Obtaining a degree in public administration can potentially provide you with a wide range of options in the professional field. If you are interested in working in careers that pertain to public policy, government positions or state/local careers, public administration may be for you. Most graduates are interested in pursuing leadership positions in business or with organizations that are interested in connecting with the public for different reasons.
Regardless of which category you fit into, there is a plethora of different options after graduation. The knowledge of public policy and administrative specialties is a valuable resource that can be applied in many different fields – giving you the option to pursue a career in many different areas. It is helpful to research the position that you are hopeful in obtaining to determine what skills are needed and what degree program would be most fitting. Our experts have researched the many different applications of this degree to give you a better idea of what you could pursue career-wise after graduation. Take a look below at a few fields that are inviting to public administration specialists.
1. Working in Government
Careers working with the government can have a wide application in many different areas. If you are pursuing this degree program to possibly extend your potential in government-related fields, then you may be more qualified for leadership positions that work to improve government relations with the public or in management positions for government agencies. Government on its own includes many different professionals that are trained to provide services to the public that are in their best interest, regardless of the area. There is really no better field for graduates with public-wellness in mind.
Government agencies work hard to research, develop, and maintain public policy in a way that promotes positive change throughout society. Degree holders can find careers working as budget coordinators, law/regulation development specialists, communications, or other leadership positions relative to public interest. The curriculum in most public administration programs is centered around knowledge in law, communication, and behavior – which are important elements found within the government sector.
2. Working at the State & Local Levels
On a smaller scale, public administration specialists work to provide assistance to large groups of employees within the state and local sector. Mayors, state law representatives, and other administrative professionals within this field are leading sources of insight for the research, development, and enforcement of city ordinances and even state laws. Public administration prepares professionals in these positions to accurately create policies that are helpful to the public and communicate them efficiently to citizens of all kinds. Depending on the concentration chosen, graduates may find careers working in specific sectors at the local level or in management positions over several different departments.
3. Working in the Private Sector or Business
The business application of this degree program is related to businesses that work in relationship to the public or in partnership with government agencies that work with the public. Businesses that provide services directly to the public can use graduates of public administration to help determine proper management methods for staff, effective ways of communicating with both staff and the public, and assisting the company with abiding by certain regulations regarding production and manufacturing. Some careers in business include chief executives, marketing specialists, or human resource and development professions.
What Coursework to Expect in Public Administration
Degree programs in public administration are tasked with providing an all-inclusive curriculum that touches on topics from different ends of the public spectrum. Classes you may take during this program can vary, but typically include management courses, policy history and development methods, and courses that pertain to the laws and regulations present within public organizations. The course work in a degree in public administration is likely to include various subjects that are relevant to leadership positions with the public.
If you are enrolling in a public administration degree program, you are probably wondering what classes you will be taking and what to be prepared for along the way. Our experts looked deep into degree programs in public administration to provide you with a list of the most common courses required for this program. Take a browse below at a few of the courses and their descriptions.
Public Administration and the Policy Process
This generalized course introduces students to the dilemmas that can arise while working in public administration. Management, responsibility, budgets, and policy development are just a few of the topics that students will research and learn how to effectively manage. Completion of this course typically allows students to take part in more complex courses that have a specific focus within management practices, policies, and financial planning.
Personnel Administration
Personnel Administration is a course that teaches students how to manage a large team of employees, from the very basic aspects of training and promotion to discipline and benefits. The development of civil service is also discussed throughout this course in depth.
Administrative Leadership
Leadership qualities, behavior, and reaction are studied throughout the duration of this course. The importance of understanding the psychological and behavioral theories of business are instructed, as well as understanding the basics of leadership.
Ethics of Public Service
Students taking this course can expect to explore different moral dilemmas that can arise within the workplace. Using ethical control, students will learn to recognize and respond to ethical dilemmas in an appropriate manner, while conserving peace within an organization.
Administrative Law
This course introduces students to the judicial aspects of control regarding administrative services. Students will take a look at different public agencies in order to see common procedures and methods that allow for law-abiding service.
---
What Are Some Top Online Schools for Public Administration and What Programs Do They Have?
Students that are interested in pursuing their degree online may be skeptical of the quality or consistency of online degree programs. At one point and time, online degree programs were unheard of in society, making an adjustment period necessary for people to become accustomed to them. The integration of reliable online degree programs and the accreditation process has allowed for more people to invest their trust into these programs so that they were given the opportunity to prove their worth.
Over the last several years, educational institutions have worked hard to establish their reliability in the field of education, with most obtaining accreditation equal to colleges that are traditional in nature. Public administration degree programs can be found in large numbers online. Our team of educational experts has researched some of the most reliable online public administration programs available for new college students. The list below provides a few of the more popular options for students at each degree level.
University of North Carolina at Chapel Hill
Master of Public Administration
UNC at Chapel Hill is a great option for students that are looking for both quality and reliability. This university currently offers an online Master of Public Administration program consisting of a 45 credit hour requirement that can be completed in around 2 years.
Florida International University
Bachelor of Public Administration and Master of Public Administration
FUI online gives students the option of pursuing graduate or undergraduate degrees in public administration. Both programs can be completed entirely online, with the bachelors program requiring 120 credit hours and the masters requiring 42 credit hours.
Penn State Online
Master of Public Administration
Penn State Online's Master of Public Administration program is an innovative program that only requires 36 credit hours for graduation. Students find this program helpful and relevant for leadership positions after completion.
Colorado Technical University
Bachelor in Business Administration – Public Administration and Master in Management – Public Administration
CTU has an interesting public administration focus that is paired with business majors such as business administration and management. The bachelors program requires 180 credit hours for graduation and is excellent if you are interested in pursuing careers within the business sector. The masters program requires 48 credit hours for graduation and is also great for business-oriented students.
University of Southern California
Master of Public Administration
USC online currently has a 51 credit hour Master of Public Administration program that is designed to assist learners with a desire to become leaders within various sectors of business and government. This program is great if you are looking for something that focuses on the need for knowledge in technology and new-age applications of management.
Bachelors Degree in Public Administration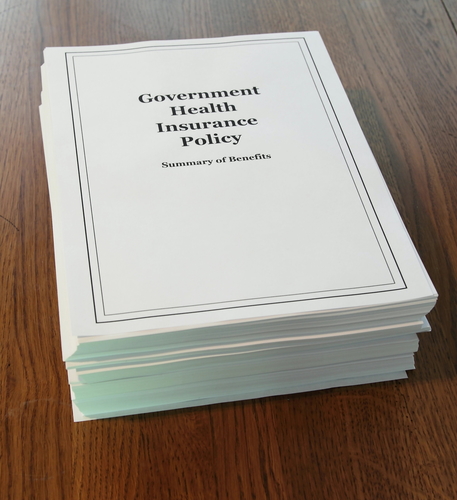 Bachelors programs that focus on public administration were designed to teach students skills that can allow them to pursue management careers in many fields in business, government, and non-profit agencies. Through these programs, you can potentially gain a better understanding of public policy and how it is created and implemented throughout different agencies. Communication skills, organizational skills, and knowledge of laws and regulations are often taught within these programs, providing vital knowledge for up-and-coming leadership professionals.
You may also use theory and practice to analyze and correct hypothetical situations that can arise in the workspace as well as identify political or legal aspects of business and analyzing them critically. Most bachelors programs in this discipline use studies in both historical settings and current trends to help students understand how public administration has changed over the years and the direction that it is headed in the future. The standard credit hour requirement for bachelors programs is 120, which can be completed in 4 years at full-time enrollment.
Masters Degree in Public Administration
Masters programs in public administration, frequently referred to as an MPA program, allow students to take a deeper look into public policy, management, and the other important elements of administration that are needed to provided ample management within different organizations. Using independent study and literature reviews, students are given the opportunity to use administration principles in simulated situations or even through field work at certain universities. Most masters programs also focus on writing assignments and research studies as a main means for gaining knowledge in this subject.
At this level, students may choose a specialty in which to focus their studies, such as public health, community development, or public affairs. Depending on which concentration a student chooses, the course work can be dramatically different between programs. Credit hour requirements for these programs may vary, with most programs consisting of a 32-36 credit hour requirement. A student enrolled in this program at full-time status can complete it in 2 years on average.
Types of Public Administration Degree Concentrations
Public administration encompasses many different elements of the political field, business fields, and any other organizations that are influenced by or work with the public. With this in mind, it makes sense that there are numerous concentrations available for students interested in this major. If you have an interest in the health care field, there are different concentrations that can assist you with gaining a better understanding of the administrative and legal functions present within health care.
Local government and city management concentrations are also available, which can potentially prepare you for public administration careers in planning, communication, and management at the local and state level. Governmental and non-profit concentrations are excellent choices if you plan to pursue careers working with politicians, with government or regulatory agencies, or at a non-profit agency.
Urban Planning Degree
Urban planning encompasses the importance of scrutiny during the urban and regional planning process. Students that choose this concentration will be taught to analyze various aspects that can affect the urban planning process. Social factors, political influence, and socio-economics require analysis and consideration during this process.
school Degrees Available: Masters
Public Affairs Degree
A concentration in public affairs is an appropriate specialization that fits well with what is included in a public administration degree program. Public affair programs teach students to manage issues concerning public health, public effect on the environment, law, public policy, and business. Students that choose this option may be prepared for leadership careers at the non-profit or government level.
school Degrees Available: Masters
Public Policy Degree
The public policy specialization prepares learners to handle a variety of policy-related issues at the local, state, and government level. Whether the issue is in food shortage, water purity, or social security, graduates of this specialty should have the necessary skills to apply their expertise towards a helpful solution. Communication, public speaking, and IT are a few of the abilities that students should have or gain throughout the program.
school Degrees Available: Bachelors, Masters
Emergency Management Degree
Students engaged in the emergency management specialty will be provided a world-wide view of various hazards and disasters. Using training and thorough examination of facts, students will gain the skills necessary to prepare effectively for potential disasters as well as respond timely in the event of a hazardous occurrence. This specialization is especially useful for students that are interested in pursuing careers in national security or emergency preparedness.
school Degrees Available: Associates, Bachelors, Masters
Transportation Degree
Transportation is an important aspect of public administration, due to its necessity for citizens in all areas. Choosing this specialty can provide you with the skills to be involved in planning, development, and management of diverse transportation systems within a designated area. Having expertise in this field can set the foundation for a career in highway planning, bus/train/air transport planning, or transportation law development.
school Degrees Available: Bachelors, Masters
Healthcare Degree
Healthcare includes a diverse curriculum that prepares learners for potential careers in hospitals, healthcare centers, mental health, nursing facilities, and more. Regulations, laws, restrictions, and responsibilities are covered in this specialty, as well as the various concepts of effective healthcare operations. Students that choose this specialty are best suited for administrative positions in health-related entities.
school Degrees Available: Bachelors, Masters
Economic Development Degree
With a degree that focuses on economic development, students can assist regional areas with the development of more productive and economically diverse societies. Using analytical skills and research, students are taught to break communities into various components such as the job availability, land use, and population change. These factors are then considered in planning processes that seek to provoke economic growth within certain areas.
school Degrees Available: Bachelors, Masters, Doctorate
Urban Management Degree
Urban management is a great choice for individuals that seek a career in the planning and directing of urban areas. Learners in this discipline are taught management techniques that are effective on a large-scale, such as in cities and municipal areas. Public policy, law, and socioeconomic influence are primary elements within this concentration.
school Degrees Available: Bachelors, Masters
Community Development Degree
The creation or improvement of communities is the main focus of the community development specialty. In this program, you can learn the various aspects of planning, construction, and maintenance of community constituents. Curriculum in this program includes topics that focus on economic factors, social influence, and public policies that affect the development process.
school Degrees Available: Bachelors, Masters, Doctorate
Education Degree
Education is a major component of public administration. Students involved in this program will learn the laws, regulations, and expectations of educational systems so that they may provide influence during the development and implementation of educational programs. If you are interested in becoming a part of a school board or wanting to play a role in the creation of effective educational guidelines, this is a great place to start. Students within this concentration will be subjected to areas such as curriculum development, research, and leadership.
school Degrees Available: Bachelors, Masters, Doctorate
Non Profits Specialties Degree
Non Profit specialties of public administration, also known as NGO, or Non-Governmental Organization degrees, involve a dive into the management perspective of the non profit sector of business. Problem solving skills, research, and analysis are also common functions learned within this specialty, preparing learners for handling some of the more difficult aspects of management. Students that complete this program should have a thorough understanding of the business practices involved in the non profit sector as well as effective management and planning skills.
school Degrees Available: Certificate, Associates, Bachelors, Masters, Doctorate
Information Technology Degree
Students that are interested in blending the knowledge of public administration with technology are best suited for a specialty degree in information technology. Recent trends in IT have encouraged universities to provide a program that breeds the concepts of administration with the use of computer systems, the internet, and social media platforms. IT students can be taught how to effectively create, maintain, and oversee important technological programs that support public-related organizations.
school Degrees Available: Certificate, Associates, Bachelors, Masters, Doctorate
Environmental Policy Degree
The environmental policy degree program seeks to understand the inclusion of science and the environment within public policy agendas. Students are taught to understand society's influence on the environment and given the skills to properly plan for environment conservation. Development and enforcement of environmental policies is also introduced during this concentration, which makes graduates a great fit for leadership positions in government-related environmental agencies.
school Degrees Available: Bachelors, Masters, Doctorate
Cultural Policy Degree
Cultural policy is a specialization that focuses on three key aspects of public administration. Public policy, humanities and social science are the main components of this program, aiding those interested in careers within the cultural aspects of their community, including government agencies in the arts, cultural-oriented policy sectors, and cultural studies.
school Degrees Available: Bachelors, Masters, Doctorate
Criminal Justice Degree
Choosing criminal justice as a concentration allows learners to combine the many subjects of public administration with knowledge regarding law enforcement, corrections, security, and crime theory. This path is exceptionally useful for individuals that have an interest in the development of policies regarding incarceration, rehabilitation, and treatment of criminals.
school Degrees Available: Certificate, Associates, Bachelors, Masters, Doctorate
MBA Degree
Combining the MBA with a degree in public administration can potentially prepare learners for leadership positions in businesses that are association with the public. During this degree program, students will learn the various financial, administration, and business-related skills that are necessary for success in this field. Graduates can possibly seek careers at non-profit agencies, for the state or national government, or for businesses that are contracted or partnered with government agencies.
school Degrees Available: Masters (MBA)
Jobs and Salaries for Graduates by Degree Level
Public administration students often wonder how obtaining a higher level degree can affect their ability to earn. Going back to school for 2 to 4 more years can include a lot of opportunity costs that cause students to question their investment.
After reviewing some of the different careers available by degree level, our team learned that it may be worth the extra effort to engage in higher degree programs before entering into the field. Having a higher degree paired with experience may be the best case scenario, since many of the higher paying positions require both a high-level degree and 2 to 3 years of work experience in public administration fields. Check out the list of salaries by degree level below.
What Are the Highest Paid Jobs in Public Administration?
The guts of public administration degree programs involve a strong focus on leadership techniques and methods that are common in public agencies. In some cases, having a public administration degree can express higher education in topics that are necessary for effective leadership in many public organizations that are concerned with providing helpful services to society as a whole.
Some of the highest paying jobs for people with this degree are found within leadership positions at various companies in the U.S. The list below shows how top positions in finance, education and healthcare can be the most profitable for those interested in pursuing this type of degree.
Read along in the list below to see if you would be qualified to obtain one of these high paying positions in the field of public administration.
Financial and Insurance Management: Public administration degree programs are great options for upcoming leaders in the public domain. One of the most chosen fields for administrative professionals is in financial departments of large-scale organizations all over the country. Finance and insurance managers may be a part of a large team of professionals that are responsible for undertaking the financial duties of the company in which they work. These professionals can earn around $102,070 per year in the U.S. (BLS).
Education Administration and Management: Another field that is highly influenced by public administration specialists is the field of education. In this field, professionals may investigate educational needs of social areas, implement policies and lead teams that guide school systems to educational success. Those that obtain a career involved with the field of education can work to make a difference in the quality of education within their area and can earn around $89,970 per year on average (BLS).
Healthcare Administration: Healthcare administration specialists may work in specialized medical fields or oversee the operations of busy hospitals in the country. These leaders may bear a large responsibility in their positions, including those that are concerned with financial management, employee training and patient care. The average income for healthcare administration specialists is $86,430 per year (BLS).