Consider a featured online public administration program currently taking applications.
Click to view more online public administration degrees that are taking applications for 2023.
If you have obtained or are thinking of obtaining a degree in public administration, you are probably wondering how this degree can be applied in the workplace. The name itself can have some broad interpretations, which can be confusing for new degree-seekers or individuals that do not currently have experience working in the public domain.
Public administration degree programs are designed to prepare students for careers working around public policy and its implementation in different areas. The most prominent application of this degree program is within civil service at the local, state, or government levels.
What Can You Do in Public Administration?
The Public Administration field alone has a wide variety of career options from budget analysis and management to policy development and enforcement. Public administration specialists can also assist with political agendas or even managing large teams that focus on environmental policies, health care policies, or city/neighborhood planning.
On the business side of public administration, graduates even have the opportunity to apply their knowledge in management positions or specific sectors within an organization, such as marketing, human resources, training, or overseeing company functions for regulation adherence.
Consider a featured online public administration program currently taking applications.
Click for more 100% online public administration programs.
What is Public Administration?
Upcoming professionals that are interested in the field of public administration may benefit from learning more about the actual constituents of this degree program and the benefits of pursuing it as a career focus. Public administration is an increasingly popular field that calls upon people that are interested in being a part of the widespread public service field. This can include services provided at the local and state level, those involved with public health and safety, local government and education.
The best method for getting involved in the field of public administration is through obtaining a degree. At different degree levels, students can learn about finance, human services, policy and maintenance of organizations that serve the public. If you enroll in such a program, you could also learn leadership skills that are relevant to this type of career and communication skills that can get you up to par with others in the field. Your influence in this field could help to increase public services and organizations that were put into place to assist society with living normal and healthy lifestyles.
In this guide, you can find advice and information about careers in public administration and how to pursue them. Our team of experts has looked deep into educational programs to assist you with seeing different specialization paths and the career outcomes of each. For students that are undecided about the type and level of degree they want to pursue, there are also included references for careers at different degree levels. Read more below to learn about this great field and what it consists of.
Public Administration vs. Public Health or Healthcare Administration
Public administration is part of many different public service agencies such as healthcare, education and even non-profit organizations focused on social change. Each of these elements can be part of positive change for society as a whole, which are great components toward better public health. People that are concerned with public health are often investigating better means for providing these services to the public, which is typically done through analyzing the current policies and regulations of these services and encouraging people in society to take advantage of them.
In a sense, public administration is a building block of public health agencies. In order for organizations focused on public health to operate efficiently, they should have administration specialists on staff to ensure that protocol is followed, teams are working effectively and people are receiving the services they need. If you want to become a helpful piece of public health, pursuing a career in public administration may be your first helpful step.
Where Can You Work with a Degree in Public Administration?
Now that you have been introduced to the field of public administration, you may be wondering what type of work settings you could expect to see as a professional in this area. The truth is – public administration specialists can be found in many different areas in common society. A lot of professionals that hold this degree work in government positions that are concerned with developing better policies for everyday life. Others may find a better fit in businesses or non-profit agencies that assist with providing services to the public. A lot of leaders within your current community may have an education in public administration, since this degree program is focused on the needs and programs present in society. The list below outlines a few of the work settings that are common for professionals in this field.
Business: Upcoming professionals that have an interest in business may have the option to use a public administration degree to meet their desires. In public and non-profit agencies, professionals that have an education in public administration can assist in the development of helpful policies, management of teams of employees and potentially even become effective and reliable leaders. Having a strong background in sales and service could help you to land even more lucrative positions in the business field.
Local/City Services: Since public administration degree programs may be focused on providing great public services to society, graduates in this field may be a great fit for local and city services. This can include positions in housing, family wellness, healthcare and civil services. Since there is a wide array of potential career options for those that obtain a degree in public administration, there is a variety of areas within the city system that graduates could find a place.
Government – All Levels: Whether you work in agencies that specialize in social research and reform or healthcare, there are branches of the government that can be suitable for public administration graduates. It is necessary for the U.S. Government to provide services to the public that are concerned with the improvement of social services, better education programs and ample leadership for different political agendas. If you have an interest in government positions, this may be the route for you to take.
What Other Areas of Specialization Are There For This Degree?
Just like working with individuals, public administration can be a diverse field that is constantly changing. When you are a professional that is concerned with the public, you can have many different focuses that pull you in different directions each day. The best way to provide focus to your degree and career is through choosing a specialization for your degree program. When you choose a path to pursue, you can focus your studies on one particular area so that you can learn the most and provide the best expertise to your field. Some of the more popular specializations for public administration programs are those that focus on healthcare management, business and city services. Take a look at the list below.
Urban Management Degree: Public administration degree programs can help you to pursue careers in human resources within the public sector. This career field involves helping employees understand and apply for benefits, assisting during the hiring and termination processes, and providing training to employees that are responsible for carrying out daily tasks for your organization.
Non-Profit Management Degree: Being a part of a community development team, or leading one, can mean you are able to make tremendous differences in the community in which you live. Professionals in community development may review their current location to ensure that improvements are made, programs are in effect, and people are within reach to helpful programs for their individual needs.
Healthcare Management Degree: The popularity of the healthcare field is well-known with college students and new professionals alike. Since this field is one of the most widespread employers of new graduates in the U.S., it is a great place to integrate knowledge from public administration degree programs. If you pursue a specialty within healthcare management, you could end up having a diverse set of skills that could bring you many opportunities in your future.
Top Public Administration Career Areas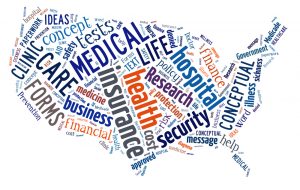 Regardless of which specific field you desire to work in, public administration can be the key to your success within each field. Having the skills to properly manage a staff while knowing how to interpret and analyze policies can make you a valuable asset to companies with effective production in mind. Our experts have provided a break down of some of the most common industries for public administration graduates below for your information.
Government
Public administration plays a large role in governmental services. If you are interested in finding a career that has federal benefits and provides a stable work environment, a degree in public administration could be the answer to your requests. At the government level, prospective graduates may find careers working for environmental services – working to protect people and the environment from harm, financial services – helping with budget maintenance and spending of government organizations, or transportation – working to design and develop roadways, as well as planning for air and water travel.
Careers are not limited to these departments, though. The government has many different departments such as tax, legislation, regulatory agencies, mail services, occupational health groups, and others that help to maintain stability in various aspects of society. Public administration degree programs provide learners with the skills needed to properly manage and assist with problematic situations within each department. A Public Policy degree would be a good fit for those considering a career in government.
Education
Public administration is also an excellent choice for those that seek educational careers with their degree program. Leadership positions in schools such as superintendent positions, educational planning committees, and curriculum development teams require administrators to lead teams, communicate plans, and work with the public to develop effective educational programs for students. Public administration specialists may also work for state agencies that provide health education to the public or for companies that require continuing education to their employees. A Public Administration Education Degree would make sense for those looking to work in a public administration educator career.
Health Care
For a career field that is constant under change and scrutiny, the health care industry leads the employment records charts across the country. Having a degree in public administration can assist professionals with knowing the ins and outs of hospital and health center functions, including billing, budgeting, and management. Health management professionals may have public administration degrees, as well as spokespeople for health care providers. Advocates for better health care and the protection of patient rights are often degree holders within this discipline, making the career opportunities even more diverse for those interested.
In the event that health care policies and other treatment regulations are being developed, teams of professionals band together to determine the most reasonable regulations. As a graduate in public administration, you could play a role in the implementation of these new policies. There are truly a lot of potential jobs within the health care industry for those that graduate with a degree in public administration. Consider a Healthcare Administration degree for this career.
Business
Business fields work primarily with the public – either directly or indirectly. Public relations specialists and marketing analysts are some of the career opportunities in this area, which require professionals to communicate and learn about the public from a proactive perspective. If you want to work in business, you could pursue leadership positions due to your further education in management and policy implementation. Human resources, workplace safety, training and development, and budgeting are also potential responsibilities for those working in business. There are some specialties in public administration that cater to the needs of business professionals in public organizations as well as non-profit agencies. Depending on what you are looking for, there are likely positions that are more than willing to accept your degree program with open arms. A specialized MBA in Public Administration is a common choice for those looking to meld business and public administration.
Communications
Public administration is a top choice for degree seekers that want careers in communications. Media specialists, broadcast analysts, and news analysts are some of the potential careers paths within this discipline. Having the skills to actively investigate and communicate stories to the public can be worthwhile in this field, since various policies and regulations are in place. If you want to work with companies, researching and writing speeches or speaking to the public on behalf of your organization – you may be a great fit in this specialization.
Local and State
In cities and municipalities across the country, administrative workers, representatives, and even city and county mayors are employed to work for the public. Having a degree in public administration could potentially prepare you for a career working with highway planning, rural development, or even socioeconomic research. Pursuing a career at this level is often best combined with a great education, since public service work make such a difference on society. If you have an interest in possibly pursuing careers at this level, public administration may be a excellent place to start. Consider a Community Development degree for a career in local and state government or organizations.
Social Services
Social services is full of regulations and policies that are set forth by state and national governments. Individual service agencies such as housing, food, medical, and mental health agencies seek professionals that have knowledge in both leadership and policy to help operate their facilities. Depending on your interests, there may be certain fields in social services that are more attractive for your working style and personality. Public administration trains students to understand how facilities operate when under certain regulations and what to do in the event of an error. Management positions in human services, administrative positions on policy boards, and team member openings in planning and development teams are often available to individuals with this educational background.
Public Administration Salary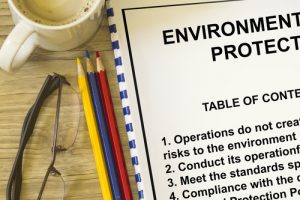 Before you even choose a degree program, you probably did some research into the possibly occupations you could obtain depending on your degree. One of the other important factors in degree selection is how much salary to expect after graduation. As with most other positions, one must consider that the rate of pay for most positions vary based on previous work experience, level of education, and location of service.
There is a plethora of resources online that provide variable wages and information regarding average salaries for different careers. Our team has worked hard to bring together a list of verified information, straight from reputable and reliable sources. The salary range for careers in public administration is just as diverse as the career field itself. If you choose to work in the business aspect of public administration, you may find that the salaries are more reliant on your work experience and how far you have made it along the chain of command. Most governmental positions have a set pay-rate, depending on your position – making these careers more predictable regarding pay-range. Our experts have researched some of the most popular careers in public administration to provide you with reliable figures regarding salary rates for each of the positions listed below.
Top Public Administration Jobs
Since public administration has a hand in a lot of different professions, it is possible to find graduates working for a variety of different companies. Some fields are more popular for recent graduates than others when seeking employment. Our experts have researched some of the trending career choices for public administration graduates to give you a better idea of where you could end up after graduation. This is not an exhaustive list by far, since public administration graduates are found in many sectors of professional society.
Budget Analyst
Budget analysts are responsible for working with organizations to develop proper spending programs, ensure the proper application of laws and regulations to the financial department, and propose plans that are helpful to their overall financial health. Professionals in this field typically have some college or training in accounting or finance in addition to public administration.
Management Analyst
Management analysts are experts in the field of management. These professionals work with companies or organizations to develop improvement procedures and methods for better operations. The use of problem solving skills and innovative systems knowledge is sometimes needed in this field in order to give the best advice to companies for more effective practices.
Operations Researcher
A career in operations research involves looking deep into organizations through interview, investigations, and analysis to determine methods for change. The purpose of this career path is to provide businesses with insight into improving their overall operations systems, which can include problem solving, better technology implementation, or employee training.
Administrative Service Manager
Managers within this path are responsible for the review and change of policies that are relevant to a company's procedures. Working in this career may also include reviewing budgets for needed changes, ensuring the safety of facilities, and management of staff in terms of hiring, training, and records.
Public Relations Specialist
Public relations specialists can work for any individual or organization that is of public interest. These professionals may help their clients connect with the public through the media or through public appearances. Writing speeches, releasing information, or advertising may also be required in this position.
Fundraising Specialist
Fundraising specialists are responsible for the direction and management of fundraising efforts from various sources. The initial planning of events and recruitment of contributors is often required from these specialists. Collection and delivery of funds is also required depending on the structure of the fundraising team.
Urban/Regional Planners
Planners often meet with city officials to determine effective uses of land and plans for development. As a professional in this field, individuals should use their knowledge of policies regarding land use and zoning to effectively provide helpful suggestions and solutions on a daily basis. Professionals in this field are utilized at the local, state, and government level.
Human Resource Specialist
Human resource specialists work for companies or large organizations with large numbers of employees. These professionals organize and maintain employee records, assist with the initial hiring and training of new employees, and manage employee benefits as well as employee issues on a daily basis.
Communications Specialist
Communication specialists work for organizations or agencies that require effective communication with the public. This can be in the form of public speaking, publications, or through the media. Communication is a field that typically works alongside individuals in public interest groups, politics, or even for business advertising.
Environmental Service and Protection Specialist
Protecting the environment and ensuring continuous environmental policy adherence is the main priority of individuals within this field. On a daily basis, professionals may investigate businesses or areas that may have an effect on the environment, provide suggestions for change, or issue violations to those that violate various environment policies or manufacturing procedures.
Highest Paid Public Administration Jobs
Chief Executive
Average Salary: $194,350 on average per year (BLS; 2015)
Career Overview: The chief executive is the leader within businesses and organizations. At the top of the chain of command, these individuals are responsible for the initial planning of business practices, policies, and direction of staff.
Daily Responsibilities: On a daily basis, it is not unusual for people in this position to attend in-person and virtual meetings, review presentations from planning committees and marketing managers, and coordinate operational activities within their organizations. If you have a knack for business and are currently in a public administration degree program, this is a path that you can potentially pursue for your future.
Medical and Health Services Manager
Average Salary: $109,370 on average per year (BLS; 2015)
Career Overview: Medical and Health Services Managers lead teams in hospitals and other health facilities.
Daily Responsibilities: The primary focus of managers in this realm include improving the quality of service for patients, developing goals that can help employees achieve better efficiency and work quality, recruiting and training staff, and overseeing work scheduling. People in this position may also be responsible for reporting medical center status to people higher in the chain of command, oversee organization of company records, and act as a representative for medical centers at board meetings.
Human Resource Manager
Average Salary: $106,910 on average per year (BLS; 2015)
Career Overview: Human Resource Managers are responsible for researching and implementing strategies to assist with improving the efficiency of the working staff.
Daily Responsibilities: They are often the connecting voice between employees and the companies in which they work, which can strengthen morale among workers and provide a voice to groups of employees with issues or requests. If you work in this position, you may likely play a large role in the hiring and training process, as well as helping employees sign up for and receive company-provided benefits.
Top Executive
Average Salary: $103,950 on average per year (BLS; 2015)
Career Overview: Top executives are similar to chief executives in their overall functions. These professionals are responsible for the planning and coordination of a business's overall productivity. They may also have a hand in planning financial decisions, budgeting, and contract development.
Daily Responsibilities: Due to the hands on nature of this position, most in this field have leadership expertise as well as insight into business operational methods.
Administrative Services Manager
Average Salary: $90,050 per year on average (BLS; 2015)
Career Overview: If you decide to pursue a career as an administrative service manager, you may find yourself overseeing the behind-the-scenes functions of businesses and organizations. The primary duties of this career include monitoring the purchase, use, and distribution of supplies, managing records for the company, improving policies within the company that are administrative in nature, and working with a pre-set budget.
Daily Responsibilities: In most organizations, people in this position may also ensure that their company is working in accordance to different regulations and that wastes are disposed of in a safe and environmentally-friendly way.
Top Public Administration Organizations
Entering into a new career can be an exhilarating experience for a recent graduate. When entering into the workforce, new employees have the desire to gain knowledge and networking throughout their discipline, in order to go as far as they possibly can throughout a career. Professional organizations are a great way for professionals to get in touch with other professionals within their field, get answers to important questions regarding their specialty, and stay up to date with changes and trends that are changing their field. For public administration, the grounds for change are constant.
If you are currently in a degree program or just considering this field for your future occupation, consider joining a professional organization as part of your career plan. Our experts have years of experience in researching educational programs and outcomes for hard-working students. They have identified some of the most prominent organizations for public administration careers and listed them below for you to browse. More information is available on the website for each, as well as details and instructions on how to join.
Network of Schools of Public Policy, Affairs, and Administration
The Network of Schools of Public Policy, Affairs, and Administration (NASPAA) is an excellent resource for upcoming and current professionals within the field of public administration. The organization is a leading source of educational excellence – specifically for graduate programs within each discipline. Agencies such as this one work hard to ensure that degree programs are providing a curriculum that is in line with national expectations and teaches students relevants facts regarding each subject. Universities that are associated with this organization should be considered high-quality and great options for the pursuit of a degree.
Association for Public Policy Analysis and Management
The Association for Public Policy Analysis and Management (APPAM) focuses more on the need for support for professionals within public policy fields. Specifically, supporting professional public policy professionals in the research, analysis, and education endeavors is a main priority of those within this organization. If you are new to the field or just looking for an agency to call on for professional advising, advocacy, or just general support – this is a great place to begin your journey. The services provided by agencies such as this one can go a long way for individuals that are new to the field and seeking the best support possible when getting started.
American Society for Public Administration
The ASPA's goal it to provide an encompassing service to public service specialists that include improvement of the public service discipline from its core. Teaching those within this field how to accurately define and implement their services can improve the field from the inside. This organization provides information, training, and support for those that are willing to go the extra mile in joining the organization. Teaching professionalism, accountability, and the importance of ethics is another way that this agency contributes to the betterment of public administration as a whole. If you are working in the field and want to increase your effectiveness or just work towards being a better professional, this organization could be great for you.
Full Public Administration Careers Table
Below is a comprehensive table with data straight from the United States Department of Labor, detailing some of the top public administration jobs in the United States as well as related areas. You will find salary information, expected growth or decline between 2014 and 2024, as well as which program area of study is the closest relation to the actual job.
| Public Administration Related Career | Specific Program Area | Estimated Employment % Change, 2014-2024 | Median annual wage (2015) | Typical education needed for entry |
| --- | --- | --- | --- | --- |
| Chief executives | Public Administration | -1.2% | $175,110 | Bachelor's |
| Public relations and fundraising managers | Public Relations | 7.1% | $104,140 | Bachelor's |
| Political scientists | International/Global Studies | -2.3% | $99,730 | Master's |
| Economists | Agricultural Economics | 5.7% | $99,180 | Master's |
| General and operations managers | Parks, Recreation, Facilities Management | 7.1% | $97,730 | Bachelor's |
| Advertising and promotions managers | Public Relations | 4.7% | $95,890 | Bachelor's |
| Forestry and conservation science teachers, postsecondary | Agroecology and Sustainable Agriculture | 6.8% | $88,270 | Doctoral or professional |
| Transportation, storage, and distribution managers | Public Administration | 2.2% | $86,630 | High school diploma or equivalent |
| Environmental science teachers, postsecondary | Environmental Studies | 8.6% | $78,770 | Doctoral or professional |
| Postmasters and mail superintendents | Public Administration | -26.2% | $70,640 | High school diploma or equivalent |
| Urban and regional planners | City/Urban, Community and Regional Planning | 6.3% | $68,220 | Master's |
| Social sciences teachers, postsecondary, all other | City/Urban, Community and Regional Planning | 17% | $67,490 | Doctoral or professional |
| Environmental scientists and specialists, including health | Environmental Studies | 10.7% | $67,460 | Bachelor's |
| Farmers, ranchers, and other agricultural managers | Agricultural Business and Management | -1.9% | $64,170 | High school diploma or equivalent |
| Social work teachers, postsecondary | Social Work | 13.9% | $63,390 | Doctoral or professional |
| Conservation scientists | Agroecology and Sustainable Agriculture | 6.9% | $61,110 | Bachelor's |
| Social workers, all other | Social Work | 3.8% | $58,560 | Bachelor's |
| Healthcare social workers | Social Work | 19.3% | $52,380 | Master's |
| Probation officers and correctional treatment specialists | Social Work | 3.6% | $49,360 | Bachelor's |
| Marriage and family therapists | Social Work | 14.8% | $48,600 | Master's |
| Meeting, convention, and event planners | Facilities Planning and Management | 9.9% | $46,840 | Bachelor's |
| Counselors, all other | Social Work | 11% | $45,530 | Master's |
| Eligibility interviewers, government programs | Community Organization and Advocacy | 1.6% | $43,170 | High school diploma or equivalent |
| Mental health and substance abuse social workers | Social Work | 18.9% | $42,170 | Bachelor's |
| Legislators | Public Administration | -0.7% | $20,500 | Bachelor's |